Samr al-Barq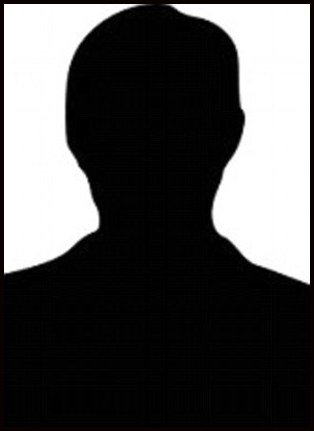 Nationality: Palestinian
Date of birth: unknown
Place of birth: unknown
Aliases: Samer Helmi al-Barq, Abu Bakr al-Filistini
Capture: Islamabad, Pakistan, 15 July 2003

SSCI prisoner number: 67
Entered CIA custody: 28 July 2003 – 29 July 2003
Period of CIA custody: 88-89 days
Left CIA custody: 25 October 2003
Detained:Pakistan; Afghanistan (COBALT/GRAY); Poland (BLUE); Romania (BLACK); Jordan; Israel
Current status: detained, Israel (as of July 2013)
Samr al-Barq is a Palestinian national who was captured by Pakistani ISI in Islamabad, Pakistan, on 15 July 2003. According to the Open Society Justice Initiative, citing documents on file with Joanne Mariner from Human Rights Watch, al-Barq was held in ISI detention in Islamabad for about two weeks, and interrogated each day by US officials. He was then rendered to secret prison in Afghanistan where he was shackled and hung naked from the ceiling for several days, and subjected to constant lighting and loud music.
Analysis by The Rendition Project and the Bureau of Investigative Journalism has established that he was transferred into CIA custody at some point between 28-9 July 2003.He was likely held in a CIA-run facility in Afghanistan (either COBALT or GRAY) for a day or two, before being rendered to DETENTION SITE BLUE in Poland. Analysis of flight data has identified a flight by CIA aircraft N379P between Afghanistan and Poland on 29 July 2003, which bear all the hallmarks of a rendition operation. The aircraft filed dummy flight plans into and out of Warsaw, but records from Polish air traffic authorities document its landing at Szymany airport, which serviced the black site. Click here for our analysis of flight data and documentation associated with Samr al-Barq's rendition from Afghanistan to Poland.
That this flight rendered al-Barq is suggested by the close correlation with his entry into the CIA programme, and by the fact that CIA records
cited by the SSCI report
state that he was subjected to "enhanced interrogation techniques" at either COBALT or BLUE. Whilst being tortured, he changed his answers to questions about al-Qa'ida's anthrax efforts multiple times. On 1 August 2003, al-Barq told CIA interrogators that "we never made anthrax". He was told that the torture would not stop until he "told the truth". According to CIA cables, crying, al-Barq then said "I made the anthrax". Asked if he was lying, al-Barq said that he was. After CIA interrogators "demonstrated the penalty for lying", al-Barq stated that "I made the anthrax" and then immediately recanted, and then again stated that he made anthrax. Two days later, al-Barq stated that he had lied about the anthrax production "only because he thought that was what interrogators wanted."
According to calculations published by the SSCI, further refined by our analysis, he was held by the CIA for around 2-3 months (88-89 days). According to the UN Joint Study on Secret Detention, Al-Barq was rendered to Jordan on 26 October 2003. Analysis of flight data has identified a flight on this date between Romania and Jordan, suggesting that al-Barq was being held at the CIA-run DETENTION SITE BLACK before his transfer to the Jordanian authorities. This would mean that he was rendered from Poland with other prisoners on 22 September 2003, and taken to BLACK with Khaled Sheikh Mohammed and Walid bin Attash.
Al-Barq was held in GID custody until his release in January 2008, then re-arrested in April 2010 and deported to Israel in July 2010 where,
as of July 2013
, he remained in detention.
Sources
SSCI, Committee Study of the Central Intelligence Agency's Detention and Interrogation Program, 9 December 2014
OSJI, Globalizing Torture: CIA Secret Detention and Extraordinary Rendition, February 2013
Amnesty International, Jordan: Time to Live-Up to International Human Rights Commitments, March 2013
Amnesty International, Annual Report Jordan, 2009
Amnesty International, "Israel must hospitalize or release Palestinian hunger striker on verge of death," 6 September 2012