Ahmed Ghailani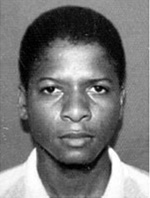 Nationality: Tanzanian
Date of birth: 13 April 1974
Place of birth: Zanzibar, United Republic of Tanzania
Aliases: Fupi, Haytham al-Kini, Mohamed Mdogo
Capture: Guirat, Pakistan, 24 July 2004

SSCI prisoner number: 111
Entered CIA custody: 1 September 2004 – 5 September 2004
Period of CIA custody: 730-734 days
Left CIA custody: 4 September 2006 – 5 September 2006
Detained: Pakistan, unknown, Guantánamo Bay
Current status: detained in US federal prison
Ahmed Ghailani is a Tanzanian national who, according to DoD records, was captured by Pakistani forces on 24 July 2004. CIA records cited by the SSCI report document that Ghailani was still in "foreign government custody" on 11 August 2004, but that the CIA was at that time hoping to detain him directly given that the current interrogations were "ineffective".
The SSCI report documents that Ghailani was rendered to CIA custody in [redacted] September 2004, where the redaction is a single-digit figure. Analysis by The Rendition Project and the Bureau of Investigative Journalism has further narrowed this date range, to 1-5 September 2004. Ghailani was held by the CIA in an unknown location, and he was first subjected to "enhanced interrogation techniques" on 17 September 2004. Full details of his torture are unavailable, although CIA records document that he "experienced auditory hallucinations following sleep deprivation."
According to calculations published by the SSCI, further amended by our analysis, Ghailani was held by the CIA for around two years (730-734 days). His fate and whereabouts during this period are unknown. DoD records document that he was transferred out of the CIA's secret prison network and into US military detention in Guantánamo Bay on 4 September 2006, alongside the other HVDs in custody at that time. In the case of some other HVDs, however, CIA records state that they were transferred a day later, on 5 September 2006. Regardless of these inconsistencies in records, it does appears that all HVDs were moved out of CIA custody and transferred to Guantánamo Bay on 4 September or 5 September 2006. This final transfer was announced by President Bush, as part of a wider disclosure about the CIA's use of secret prisons.
Ghailani was held at Guantánamo Bay until his transfer to mainland United States on 9 June 2009 to become the first Guantánamo Bay detainee to be tried in the civilian court system. Ghailani was later convicted on a charge of conspiracy and sentenced to life in prison.

Sources
SSCI, Committee Study of the Central Intelligence Agency's Detention and Interrogation Program, 9 December 2014
DoD, JTF-GTMO Detainee Assessment: Ahmed Khalfan Ghailani, 8 December 2006
New York Times, The Guantánamo Docket: Ahmed Khalfan Ghailani