Rafiq al-Hami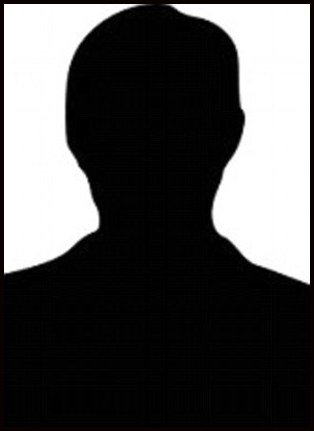 Nationality: Tunisian
Date of birth: unknown
Place of birth: unknown

Capture: Iran, November 2001
Captured alongside: Tawfiq al-Bihani (possibly)

SSCI prisoner number: 18
Entered CIA custody: 29 September 2002 – 28 October 2002
Period of CIA custody: 50-59 days
Left CIA custody: 18 November 2002 – 26 December 2002
Detained: Iran, Afghanistan, Guantánamo Bay
Current status: released, as of 2011
Rafiq al-Hami is a Tunisian national who was captured in Iran in November 2001 and taken to Afghanistan. Another CIA prisoner, Tawfiq al-Bihani, was captured in Iran at around the same time and was held in CIA custody for the same amount of time as al-Hami, before also being transferred to Guantánamo Bay. The two men may have been held and transferred together. DoD records pertaining to al-Bihani state that he remained in Iranian custody until mid-March 2002, at which point he was transferred to Afghan custody.
Al-Hami's initial time in Afghanistan appears to have been in an Afghan-run facility. As al-Hami testified to the Guantánamo Bay Administrative Review Board: "I was in an Afghan prison but the interrogation was done by Americans. I was there for about a one-year period, transferring from one place to another." According to al-Hami, he was stripped naked, threatened with dogs, shackled in painful stress positions for hours on end, punched, kicked, and exposed to extremes of heat and cold.
As part of his testimony to the Combatant Status Review Tribunal at Guantánamo Bay, al-Hami spoke about his time at COBALT: "back in Afghanistan, I would be tortured. I was threatened. I was left out all night in the cold. It was different there. I spent two months with no water, no shoes, in darkness and in the cold. There was darkness and loud music for two months. I was not allowed to pray. I was not allowed to fast during Ramadan."
CIA records cited by the SSCI report show that the CIA eventually acknowledged that al-Hami's detention did not meet the required standards, given that he had no knowledge of imminent threats to US interests, was not involved in planning or preparing terrorist actions. Despite this determination, the CIA transferred al-Hami to DoD custody at some point between 18 November 2002 and 26 December 2002, and he was taken to Guantánamo Bay, where he was held for a further seven years. He was eventually released on 24 January 2010, and transferred to Slovakia.
Sources
SSCI, Committee Study of the Central Intelligence Agency's Detention and Interrogation Program , 9 December 2014
DoD, JTF-GTMO Detainee Assessment: Rafiq Bin Bashir Bin Jalud al Hami, 28 October 2004
New York Times, The Guantánamo Docket: Rafiq Bin Bashir Bin Jalud al Hami