Ridha al-Najjar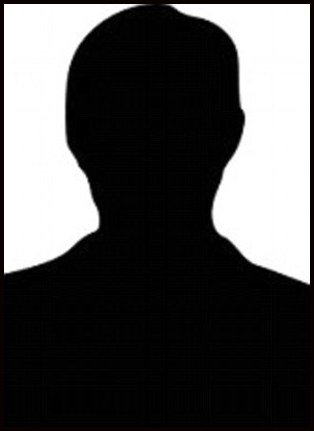 Nationality: Tunisian
Date of birth: unknown
Place of birth: unknown
Aliases: Redha al-Najar
Capture: Karachi, Pakistan, late May 2002
Captured alongside: Hassan Abu Bakr Qa'id and a number of others


SSCI prisoner number: 6
Entered CIA custody: 1 June 2002 – 9 June 2002
Period of CIA custody: 700-709 days
Left CIA custody: 1 May 2004 – 18 May 2004
Detained: Pakistan, Afghanistan
Current status: detained in Afghan custody
Ridha al-Najjar is a Tunisian national who was captured in Karachi, Pakistan, in late May 2002, alongside Hassan Abu Bakr Qa'id and a number of others. CIA records cited by the SSCI report note that he was captured after "raids conducted [redacted] by [redacted] Pakistan[redacted]," and that he was rendered with Qa'id to CIA custody "at a Country [redacted] detention facility on June [redacted], 2002." This redacted date is single digit, meaning that he entered CIA custody 1-9 June 2002. The whereabouts of this detention facility is unknown, but is likely to be in Afghanistan.
Al-Najjar was detained in this facility until the first CIA-run site in Afghanistan, DETENTION SITE COBALT, was opened in September 2002. The CIA discussed its interrogation strategy of al-Najjar during June and July, at the same time as the CIA was debating how to manage Abu Zubaydah's interrogations. One cable, dated 16 July 2002, was sent to the CIA Station in Country [redacted], "suggesting possible interrogation techniques to use against Ridha al-Najjar, including: utilizing 'Najjar's fear for the well-being of his family to our benefit'... using 'vague threats' to create a 'mind virus'; that would cause al-Najjar to believe that his situation would continue to get worse... manipulating Ridha al-Najjar's environment using a hood, restraints, and music; and employing sleep deprivation through the use of round-the-clock interrogations." By 26 July 2002, CIA officers were proposing "breaking Najjar" through the use of "isolation, sound disorientation texhniques, sense of time deprivation, limited light, cold temperatures, sleep deprivation."
CIA Headquarters authorised the interrogation plan for al-Najjar on 5 August 2002, the day after Abu Zubaydah had become the first prisoner to be subjected to the CIA's "enhanced interrogation techniques". The authorisation included for the use of "loud music, worse food, sleep deprivation and hooding." Al-Najjar was tortured throughout August and September 2002, and by 21 September one CIA cable was clear that he was now "clearly a broken man" and "on the verge of complete breakdown" as a result of isolation. Indeed, al-Najjar was now "willing to do whatever the CIA officer asked."
Analysis of CIA cable metadata suggests that he was, by this point, being held in the CIA-run DETENTION SITE COBALT. Other records document that he was the first prisoner to be held at the site. At some point 1-9 November 2002, a US military legal advisor visited COBALT, and noted that it was being run by a junior CIA officer with "little to no experience with interrogating or handling prisoners." The advisor reported on al-Najjar specifically, documenting that he was being subjected to "isolation in total darkness; lowering the quality of his food; keeping him at an uncomfortable temperature (cold); [playing music] 24 hours a day; and keeping him shackled and hooded." In addition, al-Najjar was described as "having been left hanging – which involved handcuffing one or both wrists to an overhead bar which would not allow him to lower his arms – for 22 hours each day for two consecutive days, in order to 'break' his resistance." Al-Najjar was also reported as being forced to wear a diaper, with no access to toilet facilities. The detention and interrogation of al-Najjar later "became the model" for others held at COBALT.
Al-Najjar's fate and whereabouts after the first few months in COBALT is unknown. According to calculations published by the SSCI, he was held by the CIA for just under two years (700-709 days). This means he was transferred out of CIA custody at some point 1-18 May 2004. It was likely at this point that he was transferred to US military custody at Bagram Airbase, where he was held for over ten years. On 9 December 2014, on the same day as the SSCI report was released, it was reported that al-Najjar had been transferred to Afghan custody, alongside Lutfi al-Gharisi, another Tunisian who had been held in CIA custody before years spent at Bagram.
Sources
Al-Najar v. Obama, First Amended Petition for Writ of Habeas Corpus, Civ. Action No. 08-02143 (D.D.C.), 4 April 2011
Frank Jack Daniel, "Lawyers fears abuse of U.S. detainees transferred to Afghan custody," Reuters, 11 December 2014.
SSCI, Committee Study of the Central Intelligence Agency's Detention and Interrogation Program, 9 December 2014
Andy Worthington, "Dark Revelations in the Bagram Prisoner List," Truthout, 19 January 2010