Hassan Abu Bakr Qa'id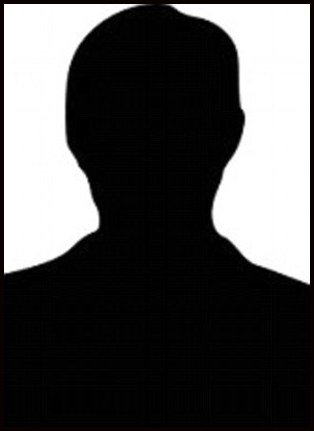 Nationality: Libyan
Date of birth: 1963 or 1969
Place of birth: Marzaq, Libya
Aliases: Abu Yahya al-Libi, Muhammad Hasa al-Libi, Abu Yahya Yunis al-Sahrawi, Abu Yunis Rashid, Abu al-Widdan
Capture: Karachi, Pakistan, late May 2002
Captured alongside: Ridha al-Najjar


SSCI prisoner number: 5
Entered CIA custody: 1 June 2002 – 9 June 2002
Period of CIA custody: 520-529 days
Left CIA custody: 3 November 2003 – 20 November 2003
Detained: Pakistan, Afghanistan, unknown
Current status: deceased, as of June 2012
Little is known about Hassan Abu Bakr Qa'id's time in CIA detention. According to CIA cables cited by the SSCI report, he was captured in Karachi, Pakistan, in late May 2002, alongside Ridha al-Najjar and a number of other individuals. It appears from the cables that the raids were conducted by Pakistani forces, although the exact details are redacted.
Qa'id and al-Najjar were detained in Pakistan for a number of days. CIA records then state that at some point between 1-9 June 2002, both men were rendered "to CIA custody" at a detention facility in another country. This location is likely to have been a locally-run detention site in Afghanistan to which the CIA had access and effective control.
Whereas CIA records show that al-Najjar was transferred to the CIA-run DETENTION SITE COBALT, also in Afghanistan, in September 2002, it is unclear whether or not Qa'id was also transferred there. Indeed, nothing is known about what happened to Qa'id after June 2002, other than the fact that – according to calculations published by the SSCI – he was held by the CIA for nearly 18 months in total (520-529 days). This means that he was transferred out of CIA custody at some point 3-20 November 2003, and was likely sent at this point to US military custody at Bagram airbase. He was certainly held at Bagram at some point after CIA custody, as he was one of four men who escaped on 10 July 2005 (the others were also ex-CIA prisoners, Umar Faruq, Muhammad al-Qahtani and Abdullah Ashami). It has been reported that Qa'id was killed in a US drone strike in June 2012.
Sources
SSCI, Committee Study of the Central Intelligence Agency's Detention and Interrogation Program, 9 December 2014
Jason Burke, Abu Yahya al-Libi Obituary, The Guardian, 6 June 2012
United Nations Security Council, Security Council Al-Qaida Sanctions Committee Adds Abu Yahya al-Alibi and Younis al-Mauritani to its Sanctions List, press release, 15 September 2011
Bill Roggio, Senior al-Qaeda Commander in Afghanistan Killed in US Airstrike, The Long War Journal, 31 July 2008