Muhammad Rahim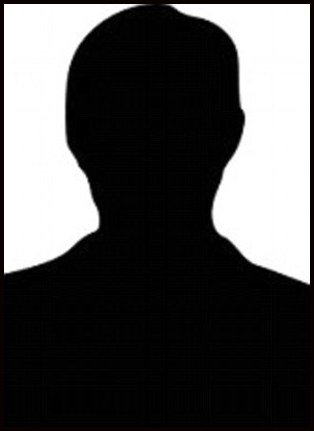 Nationality: Afghan
Date of birth: unknown
Place of birth: unknown
Aliases: Muhammad Rahim al-Afghani
Capture: Lahore, Pakistan, 25 June 2007

SSCI prisoner number: 119
Entered CIA custody: 10 July 2007 – 14 July 2007
Period of CIA custody: 240-248 days
Left CIA custody: 6 March 2008 – 14 March 2008
Detained: Pakistan, Afghanistan, unknown, Guantánamo Bay
Current status: detained, Guantánamo Bay
Muhammad Rahim is an Afghan national who was captured in Lahore, Pakistan, on 25 June 2007. It appears that Rahim was the last prisoner to be held in the CIA programme, and was the only prisoner in the programme for the duration of his secret detention. CIA records cited by the SSCI report note that he was held in foreign government custody after capture, where he was interrogated, but that the CIA began planning immediately for his rendition to CIA custody. This took place on [redacted] July 2007, when Rahim was rendered to the CIA-run DETENTION SITE BROWN in Afghanistan. Analysis by The Rendition Project and the Bureau of Investigative Journalism has established that this transfer took place at some point 10-14 July 2007.
Once in CIA custody, CIA Director Michael Hayden requested that President Bush sign an Executive Order to allow the use of "enhanced interrogation techniques" on Rahim within the framework of the Geneva Conventions. The proposed techniques included sleep deprivation, dietary manipulation, facial grasp, facial slap, abdominal slap, and the attention grab. On 20 July, a classified legal opinion was issued from OLC, alongside an
unclassified Executive Order
, which concluded that the proposed interrogation techniques were lawful.
The next day, four interrogators at BROWN began to subject Rahim to the EITs. CIA records document that they "employed interrogation measures of facial slap, abdominal slap, and facial hold, and explained to [Rahim] that his assumptions of how he would be treated were wrong... his situation was the result of his deception, he would stay in this position until interrogators chose to remove him from it, and he could always correct a previous misstatement." Rahim was subjected to "eight extensive sleep deprivation sessions, as well as to the attention grasp, facial holds, abdominal slaps, and the facial slap. During sleep deprivation sessions, Rahim was usually shackled in a standing position, wearing a diaper and a pair of shorts. Rahim's diet was almost entirely limited to water and liquid Ensure meals. CIA interrogators would provide Rahim with a cloth to further cover himself as an incentive to cooperate."
EITs were halted in September 2007, and Rahim was left in isolation for around six weeks. One cable from his interrogators, dated 10 September 2007, warned CIA Headquarters that Rahim had "demonstrated that the physical corrective measures available to [interrogators] have become predictable and bearable." Torture resumed on 2 November 2007, with a sleep deprivation session lasting 138.5 hours straight, until 8 November 2007. Interrogations continued until 9 December 2007, and then stopped for nearly three weeks whilst personnel "discussed and proposed new ways to encourage Rahim's cooperation. These new proposals included suggestions that Rahim could be told that audiotapes of his interrogations might be passed to his family, or that [redacted] Rahim was cooperating with US forces. Such proposals were rejected by CIA Headquarters on 18 December 2007.
Rahim was rendered by the CIA on [redacted] March 2008 to another location where it appears that a foreign government took custody. This government "transferred Rahim to the custody of [redacted], at which point Rahim was transferred back to CIA custody and rendered by the CIA to US military custody at Guantanamo Bay." A DoD press release dated 14 March 2008 announced that he was at Guantánamo Bay. He remains detained there to this day, having spent 7-8 months (240-249 days) in CIA secret detention.
Sources
SSCI, Committee Study of the Central Intelligence Agency's Detention and Interrogation Program, 9 December 2014
New York Times, The Guantánamo Docket: Muhammad Rahim al Afghani