Gul Rahman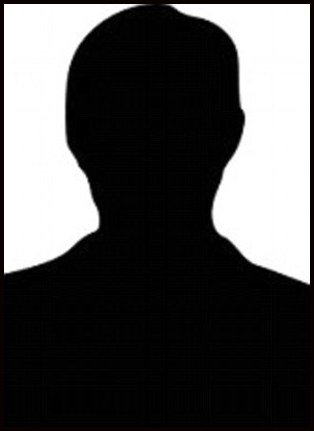 Nationality: Afghan
Date of birth: unknown
Place of birth: unknown
Aliases: unknown
Capture: Islamabad, Pakistan, 29 October 2002
Captured Alongside: Ghairat Bahir

SSCI prisoner number: 24
Entered CIA custody: 1 November 2002 – 9 November 2002
Period of CIA custody: 10-19 days
Left CIA custody: 20 November 2002
Detained: Pakistan, Afghanistan
Current status: died in CIA detention, 20 November 2002
Gul Rahman is an Afghan national who was captured alongside Ghairat Bahir and three others in a joint US-Pakistani operation in Islamabad on 29 October 2002. Bahir has said that he was held in Pakistani detention for several weeks, and it is likely that Rahman spent several days there too. Analysis by The Rendition Project and the Bureau of Investigative Journalism has established that Rahman was transferred into CIA custody at some point 1-9 November 2002.
According to CIA records
cited by the SSCI report
, Rahman was rendered to the CIA-run DETENTION SITE COBALT in Afghanistan. Once in COBALT, the CIA brought in the contract interrogator Hammond DUNBAR, who had been leading the torture of
Abu Zubaydah
in August 2002, in order to "assess a detainee for the possible use of the CIA's "enhanced interrogation techniques." DUNBAR assisted another CIA officer with the torture of Rahman, which included "48 hours of sleep deprivation, auditory overload, total darkness, isolation, a cold shower, and rough treatment." He was also subjected to nudity, "hard takedowns", facial slap and dietary manipulation. These techniques had not been authorised by CIA Headquarters. On 19 November 2002, CIA records document that "[CIA OFFICER 1] ordered that Gul Rahman be shackled to the wall of his cell in a position that required the detainee to rest on the bare concrete floor. Rahman was wearing only a sweatshirt, as [CIA OFFICER 1] had ordered that Rahman's clothing be removed when he had been judged to be uncooperative during an earlier interrogation. The next day, the guards found Gul Rahman's dead body. An internal CIA review and autopsy assessed that Rahman likely died from hypothermia—in part from having been forced to sit on the bare concrete floor without pants (but also dehydration, lack of food, and immobility due to "short chaining"). [CIA OFFICER l's] initial cable to CIA Headquarters on Rahman's death included a number of misstatements and omissions that were not discovered until internal investigations into Rahman's death."
Despite his involvement in the death of Gul Rahman, [CIA OFFICER 1] was not sanctioned. CIA records cited by the SSCI report note that, in March 2003, the CIA Station in Afghanistan recommended that he "receive a 'cash award' of $2,500 for his 'consistently superior work.' [CIA OFFICER 1] remained in his position as manager of the detention site until July 2003 and continued to be involved in the interrogations of other CIA detainees. He was formally certified as a CIA interrogator in April 2003 after the practical portion of his training requirement was waived because of his past experience with interrogations at DETENTION SITE COBALT." Later, in 2005, a CIA Accountability Board recommended that he receive a 10-day suspension without pay. This does not appear to have been carried out.
Sources
Adam Goldman and Kathy Gannon, "Death Shed Light on CIA 'Salt-Pit' Near Kabul," NBC News, 28 March 2010
Dana Priest, "CIA Avoids Scrutiny of Detainee Treatment," Washington Post, 3 March 2005
SSCI, Committee Study of the Central Intelligence Agency's Detention and Interrogation Program, 9 December 2014
U.S. Justice Dep't, "Statement of Attorney General Eric Holder on Closure of Investigation into the Interrogation of Certain Detainees," Aug. 30, 2012.