Suleiman Abdullah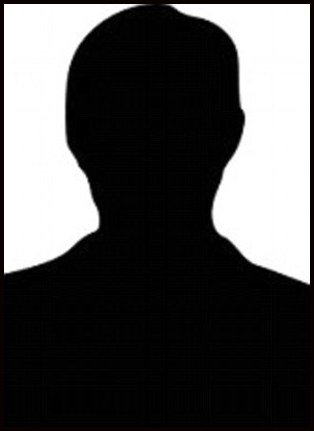 Nationality: Tanzanian
Date of birth: unknown
Place of birth: unknown
Aliases: Suleiman Abdallah Salim, Issa Tanzania
Capture: Mogadishu, Somalia, March 2003

SSCI prisoner number: 48
Entered CIA custody: 28 March 2003
Period of CIA custody: 430-439 days
Left CIA custody: 31 May 2004 – 9 June 2004
Detained: Somalia, Kenya, Somalia, Djibouti, Afghanistan
Current status: released, November 2008
Suleiman Abdullah is a Tanzanian national who was first detained in Mogadishu, Somalia, in March 2003, by a Somali warlord who was allegedly working with the US government. It has been reported that he was captured as part of a bounty system which emerged in Somali in 2002, whereby local warlords sold specific individuals to the CIA as 'terror suspects' for cash. After being apprehended in Mogadishu, he was flown by a number of CIA agents to Nairobi, Kenya. While in hospital in Nairobi, he was visited by FBI agents. Eight days after arriving in Nairobi, the CIA agents who had accompanied him on the flight from Mogadishu to Nairobi again accompanied him to the airport and flew with him to Bosaso, Somalia. The next day, he was transferred again, this time, he believes, to Djibouti.
In preparation for the flight to Djibouti, as with other prisoners subjected to rendition, he was blindfolded and his feet were shackled, and if he attempted to sleep, he was hit on the ears. On arrival in Djibouti, he was held in a detention facility near the airport. He states that his clothes were forcibly removed, and while held in this facility, he was raped. From Djibouti, he was then transferred into the CIA's secret prison system, and spent the following four years in various facilities in Afghanistan, including Bagram Airbase.
The first place he was held in Afghanistan he called "The Darkness", because it was always pitch black, with constant noise and not enough food. He describes American interrogators pouring freezing water on him and beating him, and subjected him to the "strappado position", slung in chains so that his toes would only just touch the floor. They would take his ablution jug, used for ritual cleansing before prayers, and stick its long spout in his rectum. He described severe beatings, prolonged solitary confinement, forced nakedness and humiliation, being locked naked in a coffin, forced to lie on a wet mat, naked and handcuffed and then being rolled up like a corpse. CIA records cited by the SSCI confirm that Abdullah was tortured by the CIA, most likely while in custody at the CIA-run DETENTION SITE COBALT. He was subjected to "enhanced interrogation techniques" before questioning even began, and these included water dousing (despite no authorisation for this method being received from Headquarters).
According to Abdullah, he also spent time in the "Salt Pit" prison in Afghanistan, where there was continuous light and the Afghan guards would occasionally urinate on the detainees' food, and where two FBI agents visited him several times.
In mid-2003 he was transferred to Bagram Airbase. He describes never seeing the sun, only blinding lights hanging above his wire mesh cage. His detention lasted until July 2008 when he was suddenly released, with a piece of paper that confirmed both his detention and his innocence. CIA records cited by the SSCI report note that the CIA had realised that Suleiman Abdullah was not a member of al-Qa'ida, and did not pose a threat to the United States.
Sources
Clara Gutteridge, "How the U.S. Rendered, Tortured and Discarded One Innocent Man," The Nation, 27 June 2012
SSCI, Committee Study of the Central Intelligence Agency's Detention and Interrogation Program, 9 December 2014
United Nations, Joint Study on Global Practices Relating to Secret Detention, 19 February 2010