Janat Gul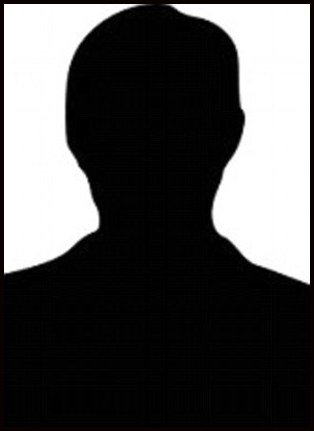 Nationality: unknown
Date of birth: unknown
Place of birth: unknown
Capture: Afghanistan or Pakistan, 10-30 June 2004

SSCI prisoner number: 110
Entered CIA custody: 10 July 2004 – 22 July 2004
Period of CIA custody: 750-759 days
Left CIA custody: 30 July 2006 – 20 August 2006
Detained: unknown, Afghanistan, Romania, unknown
Current status: released
Timeline of Key Events
June 2004
Capture, Afghanistan or Pakistan
July 2004
Detention, Afghanistan
31 July 2004
Rendition, Afghanistan-Romania
31 July 2004 – unknown date
Detention, CIA black site, Romania
Unknown date
Possible rendition, Romania-unknown location
Analysis
Janat Gul was captured by a foreign government at some point between 10-30 June 2004. On 2 July 2004, whilst Gul was still in foreign custody, the CIA met with National Security Advisor Rice and other high-level officials at the White House in order to seek authorisation to use "enhanced interrogation techniques". On 6 July 2004, Rice approved the use of all EITs on Gul, with the exception of the waterboard. This authorisation was confirmed on 20 July 2004 by the National Security Council principals, including the Vice President, and again in a legal opinion on 22 July 2004 written by Attorney General John Ashcroft.
Analysis by The Rendition Project and the Bureau of Investigative Journalism has established that he was transferred into CIA custody at some point between 10 July 2004 and 22 July 2004. According to calculations published by the SSCI, he was held by the CIA for more than two years (750-759 days). This analysis is corroborated by an investigation carried out by the Council of Europe's Commissioner for Human Rights, which found that Gul was transferred from Afghanistan to Romania on 31 July 2004, onboard a privately-owned Gulfstream IV jet with registration number N288KA, which had been contracted by the CIA for use in the renditions programme. Click here for our analysis of the flight data and associated documentation for the July 2004 rendition of Janat Gul from Afghanistan to Romania.
Once in Romania,
the Council of Europe's investigation
found that Gul was subjected to 'extensive, customised application of "enhanced interrogation techniques".' CIA records themselves document that he was subjected to the CIA's enhanced interrogation techniques from 3-10 August 2004 and again from 21-25 August 2004, and that this included "continuous sleep deprivation, facial holds, attention grasps, facial slaps, stress positions, and walling, until he experienced auditory and visual hallucinations." Gul became hugely disorientated, and could see "his wife and children in the mirror and heard their voices in the white noise." After continued torture, Gul "asked to die, or just be killed". This torture took place throughout August 2004, and included "a 47-hour session of standing sleep deprivation, [after which he] was returned to his cell, allowed to remove his diaper, given a towel and a meal, and permitted to sleep."
CIA records cited by the SSCI report demonstrate that Gul was held at the CIA-run DETENTION SITE BLACK in Romania until at least 30 April 2005. Where he was held for the rest of his time in CIA custody, which ran until the summer of 2006, is currently unknown. At that point between 30 July 2006 and 20 August 2006, CIA records show that he was "transferred to a foreign government", and subsequently released.
Sources
Council of Europe, Advancing Accountability: CIA Black Site in Romania, 30 March 2012
SSCI, Committee Study of the Central Intelligence Agency's Detention and Interrogation Program, 9 December 2014