Bisher al-Rawi and Jamil el-Banna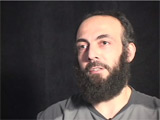 Photo: ACLU
Bisher al-Rawi
Nationality: Iraqi
Date of Birth: 23 December 1967
Aliases: Bisher Qalid
Capture: 8 November 2002, Banjul Airport, The Gambia
SSCI prisoner number: 35
Entered CIA custody: 9 December 2002
Period of CIA custody: 1-9 days
Left CIA custody: 10 December 2002 – 18 December 2002
Detained: The Gambia, Afghanistan, Guantánamo Bay
Current Status: Released, 30 March 2007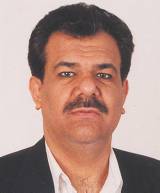 Photo: Andy Worthington
Jamil el-Banna
Nationality: Jordanian-Palestinian
Date of Birth: 28 May 1962
Aliases: Jamil Abdul Latif Iylan, Abu Anas
Capture: 8 November 2002, Banjul Airport, The Gambia
Entered CIA custody: 9 December 2002
Period of CIA custody: 1-9 days
Left CIA custody: 10 December 2002 – 18 December 2002
Detained: The Gambia, Afghanistan, Guantánamo Bay

Current Status: Released, 19 December 2007
Timeline of Key Events
8 November 2002
Capture, Banjul Airport, Gambia
8-10 November 2002
Held at Gambian National Intelligence Agency Headquarters
10 November 2002
Transferred to safe house
8-9 December 2002
Rendition, The Gambia to Kabul, Afghanistan, via Cairo
9 December 2002 - around 23 December 2002
Held in the CIA's 'Dark Prison', Afghanistan
On or around 23 December 2002
Transferred to Bagram Airbase
On or around 23 December 2002 - 7 February 2003
Detained at Bagram Airbase
7 February 2003
Rendition to Guantánamo Bay
30 March 2007
Al-Rawi released from Guantánamo and returned to the UK
19 December 2007
El Banna released from Guantánamo and returned to the UK
Analysis
Bisher al-Rawi and Jamil el-Banna are friends who were arrested by Gambian authorities on arrival in Banjul, detained and interrogated by US agents in the country, and then rendered to Afghanistan and then Guantánamo Bay. Jamil el-Banna is a Jordanian-Palestinian with refugee status in the UK. Bisher al-Rawi is an Iraqi national who had been living in the UK since 1984, following the detention and torture of his father by Saddam Hussein's secret police. He obtained British residency in 1985, and had indefinite leave to remain in the UK.
During the 1990s, al-Rawi formed a friendship the Muslim cleric Abu Qatada, now known for being an outspoken man suspected of involvement with al Qaida. In 1996, al-Rawi was asked by Qatada to assist him as an interpreter at a meeting with British officials (al-Rawi assumes they were members of the police or intelligence services). In subsequent years he was called upon to act as a translator on an informal basis for British intelligence services. After 9/11 this relationship intensified, and al-Rawi became the channel of communication between MI5 and Qatada. However, relations between al-Rawi and the Agency became increasingly strained, and ended just a few months before British authorities arrested Qatada in October 2002.
On 1 November 2002, al-Rawi, el-Banna and a mutual friend Abdullah El Janoudi travelled together to Gatwick Airport on a business trip to meet Bisher's brother, Wahab al-Rawi, in The Gambia. Together with another friend, Omar Omeri, the men had set up a joint venture to start a peanut-oil processing factory in The Gambia. However, the three men were arrested at the airport and detained under the Terrorism Act 2000. They were interrogated for four days at Paddington Police Station, with the ostensible reason for their arrest being the discovery of a 'suspect electronic device' in al-Rawi's luggage. Indeed, classified UK Government documents released into the public realm during a court case in 2006 include a telegram sent by MI5 to the CIA, dated 1 November 2002. This stated that al-Rawi was an 'Islamic extremist', and that the police had recovered 'some form of home-made electronic device. Preliminary inquiries including X-ray suggest that it may be a timing device or could possibly be used as some part of a car-based Improvised Electronic Device'. However, the British Security Services had clearly been following the men beforehand: six days earlier, on his way to The Gambia, Wahab al-Rawi had been stopped and extensively questioned about the new business, and about Abu Qatada. Moreover, the luggage search was conducted covertly, authorised by a warrant signed by the Home Secretary.
On or about 4 November, after four days of questioning, the men were released. The battery charger, which had apparently precipitated the arrest, was returned to al-Rawi. It was clear at this point that the device had been assessed as harmless; a position confirmed in a telegram from MI5 to MI6 and the Foreign and Commonwealth Office on 11 November, which stated that it was 'a commercially available battery charger that had been modified by Bisher al-Rawi in order to make it more powerful'.
However, this assessment was not passed onto the CIA. Instead, on 4 November MI5 sent a telegram headed Travellers to Gambia, which asked the CIA to pass on the men's travel plans to the Gambian intelligence service, and to communicate the Gambians' reaction back to MI5. Specifically, the telegram stated that 'We would be grateful for feedback on the reaction of the Gambians to this intelligence. In particular, we would be interested to learn if they are able to cover these individuals whilst they are in Gambia'.
On 8 November, the day that the three men attempted to travel to The Gambia for a second time (this time successfully), MI5 sent another telegram to the CIA. This one, headed Individuals Travelling to Gambia, provided the exact flight details, including the flight number and delayed takeoff time, and the names and dates of birth under which the three men were travelling.
Significantly, unlike the previous telegrams, this one did not include the caveat that the intelligence provided was 'for research and analysis purposes only and may not be used as the basis for overt, covert or executive action'.
As soon as al-Rawi, el-Banna and El Janoudi arrived in Banjul, Gambia, they were arrested by Gambian agents, along with Wahab al-Rawi and Omar Omeri, who had come to meet them at the airport. According to the 2007 Intelligence and Security Committee (ISC) report on Rendition, there is no evidence that British intelligence intended the men to be arrested:
It seems to us that there are a number of possible reasons why the men were initially arrested. It is possible that the Gambian police or border authorities at Banjul airport decided to search the men based on a "hunch" – something that happens routinely at customs and immigration points around the world. It is also possible that the Gambians broke the caveats on the intelligence shared with them [the heading 'for research and analysis purposes only'] and chose to take executive action. Another possibility is that the US authorities neglected to pass on the caveats or instigated the men's arrest themselves. Whatever the reason for the men's arrest, it is clear that it was not at the instigation of the Security Service.
Indeed, MI5 claim that they were only informed of the arrest on 10 November. The following day, they sent a telegram, headed Individuals Detained in Gambia, to MI6 and the Foreign and Commonwealth Office. This set out some background information on the men, and stated that the Service was 'receiving updates from [REDACTED] regarding these detainees. We will forward any further relevant information in due course'.

The five men were initially taken to the Gambian National Intelligence Agency (GNIA) Headquarters. They were questioned for two hours by Gambian officials. The next morning, two Americans arrived and interrogated and photographed each of the men. They remained at this location for two days before being transported to what their captors referred to as a 'safe house'. Al-Rawi and El Janoudi were then returned to the GNIA headquarters, and before all four were transported to a second 'safe house'. There they were held in separate holding cells which were very small and without windows. The second safe house was controlled by Americans, and they were interrogated by both Americans and Gambians.
Omeri was released relatively quickly, while El Janoudi was kept for 26 days and Wahab al-Rawi for 27 days. After a further two days, and despite habeas corpus proceedings pending in the Gambian courts, al-Rawi and el-Banna were driven to the airport at Banjul. According to al-Rawi's testimony:
At the airport we were taken into a dark room where Americans placed hoods over our heads, cuffed our hands behind our backs, and shackled our feet. I was placed on a seat between two Gambian officials and I could hear the sound of jet engines as we neared the airport. The position I was placed in was very uncomfortable, because my hands were cuffed behind my back. I attempted to reposition myself to get more comfortable. As I did so, one of the Gambian officials next to me must have noticed my efforts, because he tried to assist me find a less painful way to sit. Then, without speaking, one of my escorts began to gently rub my feet. The kindness of the gesture took me by surprise and seemed to be almost apologetic in nature.
At this point I became convinced that something awful was about to happen. Moments later, my Gambian escorts stood me up and began to walk forward. They let go of me briefly, but I was immediately grabbed from behind by two other men and dragged into a small, dark room located somewhere on the airport perimeter.
In this room there were several men and women present. All of them wore hoods. Using flashlights to guide them in the darkness and in complete silence, they quickly removed my handcuffs and shackles, cut off my clothes, and dressed me in what I later learned to be a diaper and a different set of clothing. They cuffed my hands and shackled my legs again and thereafter placed me in some sort of restraining harness. I then had something placed in and around my ears that impaired my hearing and both a blindfold and goggles were placed over my eyes. I was then roughly manhandled onboard an awaiting aircraft and placed on a stretcher-like platform and restrained.


Flight data and associated documentation demonstrate that al-Rawi and el-Banna were rendered from The Gambia to Afghanistan on 8-9 December, via refuelling stopover in Egypt, on board the CIA-owned Gulfstream V jet with registration number N379P. Flight planning services were provided by Jeppesen Dataplan, a subsidiary of Boeing Inc. which arranged the logistical details for numerous CIA rendition flights. Click here for an analysis of the flight data and documentation associated with al-Rawi and el-Banna's rendition from The Gambia to Afghanistan.
The UK's Intelligence and Security Committee reported in 2007 that the CIA had told MI5 in late November that they intended to carry out a 'rendition to detention' operation to transfer the detainees to Bagram Airbase in Afghanistan. According to the report, the Security Service 'registered strong concerns, both orally and in writing, at this suggestion and alerted the FCO'. In response to these representations, as well as several made at the diplomatic level, the Americans declined to give the precise location of the detainees, saying only that there were good grounds for their detention and that they were being treated well.
On arrival in Afghanistan, al-Rawi and el-Banna were thrown into a vehicle and driven to the 'Dark Prison', just outside Kabul. The men were kept in complete darkness and isolation, with only a very small bucket for a toilet and no clothing or blankets against the extreme cold. They were both subjected to extremes of noise around the clock, and constantly heard the screams of others. Several times, when the tape had come to an end and there was a brief respite to the noise, al-Rawi heard el-Banna call his name.
Two weeks after their arrival at the Dark Prison, al-Rawi and el-Banna were again hooded, shackled and handcuffed and thrown into the back of a truck. Other prisoners were thrown on top of them, and they were all punched and kicked. The detainees were driven to a US military helicopter and flown to Bagram Airbase.
On arrival at Bagram, they were forced to stand for hours. They were constantly humiliated and degraded, and subjected to physical and psychological torture. They were kicked and dragged along the floor, deprived of access to a toilet or shower or clean clothes, held in a squalid cell and held for prolonged periods in isolation. Al-Rawi was threatened with death and with transfer to other countries to be tortured. He continued to be interrogated about Abu Qatada.
On 7 February 2003, al-Rawi and el-Banna were rendered from Afghanistan to Guantánamo Bay. This was confirmed by the International Committee of the Red Cross in an attestation which also declared that they had visited al-Rawi in Bagram. They were transported on board a US military transport aircraft with call sign RCH191y, alongside 25 other detainees, including the British national Moazzam Begg. Before departing, all those being rendered were isolated from the prisoners that were staying behind, forcibly shaved, and left shackled and handcuffed in excruciating pain for eight hours. They were prepared for the flight in the same way as before, with a blindfold, goggles, ear defenders, hood, and remained handcuffed and shackled for the duration of the flight.
Al-Rawi was held in Guantánamo for four years. His release finally came on 30 March 2007. No charges were ever filed against him. He was flown from Guantánamo to Britain, accompanied by high ranking officials from MI6, the Home Office, and UK Special Branch Police Officers on a luxury Lear Jet. On arrival at Luton airport, he was briefly interviewed for just over an hour by British police. They then drove him to his family home. El-Banna was released on 19 December 2007, and also returned to the UK.
Investigations and Accountability
In August 2007, Bisher al-Rawi became the fifth plaintiff in a case filed against Jeppesen Dataplan alleging complicity in his rendition and torture. Ultimately, however, the case itself was not heard in court, after the US Government intervened, asserting 'state secrets privilege' and claiming that the litigation would damage national security interests. In arguing that the Government's intervention should not be allowed to stand, al-Rawi submitted a declaration to the court outlining the facts in his case. Click here for further discussion of this case, and a collection of relevant documents.
Further Reading
Detention of Islamists at Gatwick Airport
MI5 telegram to CIA, 1 November 2002
Travellers to Gambia
MI5 telegram to CIA, 4 November 2002
Individuals Travelling to Gambia
MI5 telegram to CIA, 8 November 2002
Individuals Detained in Gambia
MI5 telegram to MI6 and FCO, 11 November 2002
Rendition
Intelligence and Security Committee, July 2007
Declaration of Bisher al-Rawi in Support of Plaintiffs' Opposition to the United States' Motion to Dismiss
Binyam Mohamed et al v Jeppesen Dataplan, Inc., August 2007
(Click here for full documents in this case, including exhibits supporting al-Rawi's testimony)