Mohammed al-Asad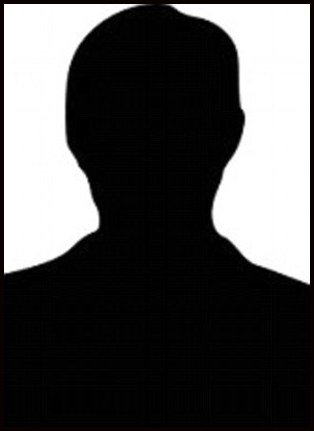 Nationality: Yemeni
Date of birth: unknown
Place of birth: unknown
Aliases: Muhammad Abdullah Saleh
Capture: Tanzania, 26 December 2003

SSCI prisoner number: 92
Entered CIA custody: 26 December 2003 – 8 January 2004
Period of CIA custody: 480-489 days
Left CIA custody: 28 April 2005 - 7 May 2005
Detained: Tanzania, Djibouti, Afghanistan, Yemen
Current status: released, as of 14 March 2006
Mohammed al-Asad is a Yemeni national who was captured on 26 December 2003 by Tanzanian officers, blindfolded, bound and taken to an airport. On arrival at the airport he was transferred to a small aircraft and sat in one of the passenger seats. When he asked where he was being taken, the guards responded, "We can't tell you. We are just following orders. We have nothing to do with this. People in charge know where we are taking you. We are just following orders." He overheard some people speaking English at the front of the aircraft.
When the aircraft landed, he was carried off and put in a car. The cuffs and blindfold remained. He was driven for around 20 minutes to a detention facility. On arrival, his handcuffs were removed but the blindfold remained. He was ordered, in Arabic, to sit, and he removed his blindfold. He describes a dirty old room with no furniture, and bits of cardboard box on the floor. Ten minutes later he was moved to a larger, cleaner room, which was bare except for an old sponge mattress, toilet, tap and plastic water basin. He describes two windows high up and another in the door. He was held in this cell for the next two weeks, and kept awake at night by the mosquitoes that came in through the windows. For the first week there were no interrogations and no opportunities to exercise.
During the second week he was interrogated approximately three times, for about an hour each time. His interrogator was an English-speaking woman who identified herself as an American, and an Arabic language interpreter who looked Syrian or Lebanese. All were dressed in civilian clothes but the interrogator and interpreter also wore ID cards around their necks. A third man was sometimes present, and al-Asad remembers him saying he was from Djibouti. Various other indicators also led him to believe that he was being held in Djibouti. The man from Djibouti conferred with the interpreter whenever the interpreter seemed not to understand al-Asad's Arabic. During interrogations he was questioned about the Al-Harmain Islamic Foundation, and about alleged terror suspects, as well as about his relationships with specific individuals in Tanzania.
Al-Asad states that he told the truth from the start, thinking this would result in his release and return to Tanzania. But he was told he would be transferred to another place in a few days. He thought this was simply a threat. He tried to speak calmly but describes the interpreter shouting and being threatening. Al-Asad feared abuse by the guards, and at times they threatened his wife and children.
After two weeks in this facility he was prepared for transfer. He was blindfolded and his hands were tied with a cloth. He was driven for about twenty minutes to an airport. No one told him what was happening. He describes being subjected to procedures typically used by the CIA in preparation for a rendition operation. He was pulled out of the car with some force, the blindfold was removed and he was surrounded by 5 people wearing black balaclavas. They tore off all his clothes, shoved a finger in his rectum, photographed him naked, dressed him in a diaper and a Western style shirt and calf-length trousers. His ears were plugged with cotton wool and headphones and a hood were placed on his head. The hood was taped securely. His hands, waist and feet were chained. He states, "I was blind, deaf, and could barely walk. I was in severe pain and felt deeply humiliated and weak." He half walked and was half carried to an aircraft and forced to lie on his back on the floor of the aircraft and was strapped down at the waist and legs. He describes being in considerable pain because the position aggravated a previous back injury, but was unable to shift position. When he asked for help, there was no response. He describes feeling panic, and terror that he would be tortured.
The flight lasted many hours, and had a brief 30 minute stop. He describes having something clamped on his finger every once in a while, which he suspects was a pulse oxymeter. He does not know where he was taken, although it was at this point that he formally entered CIA custody. Calculations published by the SSCI document his detention by the CIA for around 16 months (480-489 days), which tallies with al-Asad's recollections. He describes the abuse he suffered, including the small dark cells, the constant video surveillance, the rare access to showers, extreme cold, and the humiliating CIA 'takedown' process every time he was moved. He was subjected to extremely loud music and constant bright light at night. He was starved, except for liquid diet replacement drinks, which he describes as tasting like a chocolate milk drink for days on end. Apart from his interrogators, he was almost never allowed to speak to other prisoners.
Al-Asad has testified that he was transferred to Yemen on 5 May 2005, alongside Salah Qaru and Mohammed Bashmilah. There is no independent verification of the date of this flight, although analysis by The Rendition Project and the Bureau of Investigative Journalism has established that it would have been at some point between 28 April 2005 and 7 May 2005. Al-Asad was imprisoned in Sana'a and then al-Ghaydhah. On 13 February 2006 he was tried in Yemen for making false statements to obtain a Tanzanian passport. These were the only charges ever brought against him. I pled guilty and on 27 February 2006, the judge ordered his release, since his time already spent in prison was enough to satisfy the sentence. His release finally came on 14 March 2006.
Sources
Al Asad v. Republic of Djibouti, No. 383/2010, Arguments on Admissibility (African Commission on Human and Peoples' Rights Apr.-May 2011)
Sundarsan Raghavan and Julie Tate, "African commission asked to take case challenging CIA rendition program," Washington Post, 28 February 2011
SSCI, Committee Study of the Central Intelligence Agency's Detention and Interrogation Program, 9 December 2014
Lauren Walker, "For One Detainee, the CIA Torture Report Was A Victory," Newsweek, 11 December 2014