Abu Yasir al-Jaza'iri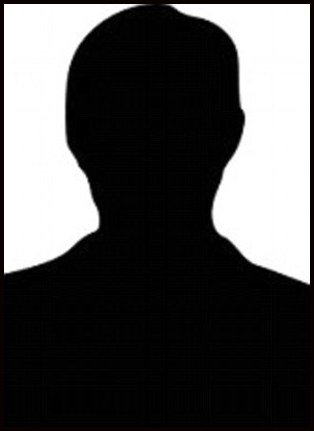 Nationality: Algerian
Date of birth: unknown
Place of birth: unknown
Aliases: Abu Bakr Muhammad Boulghiti
Capture: Lahore, Pakistan, March 2003

SSCI prisoner number: 47
Entered CIA custody: 3 March 2003 – 26 March 2003
Period of CIA custody: 1260-1269 days
Left CIA custody: 14 August 2006 – 6 September 2006
Detained: Pakistan; Afghanistan (COBALT/GRAY); Poland (BLUE); Guantánamo Bay (INDIGO/MAROON) [possibly]; Moroco [possibly] or Romania (BLACK) [possibly]; Afghanistan (ORANGE)
Current status: unknown
Abu Yasir al-Jaza'iri is an Algerian national who, according to research conducted by the Open Society Justice Initiative, was captured in Lahore, Pakistan, in March 2003. He may have initially spent some time in Pakistani detention, before rendition to CIA custody. Analysis by The Rendition Project and the Bureau of Investigative Journalism has established that he was transferred into CIA custody at some point 3-26 March 2003. CIA records cited by the SSCI report document that he was being held at the CIA-run DETENTION SITE COBALT in Afghanistan by March 2003. Before being questioned, al-Jaza'iri was "stripped and shackled, nude, in the standing stress position for sleep deprivation." He was also "bathed" during March 2003, a term "used to describe water dousing, which was considered at that time to be an enhanced interrogation technique." This torture was unauthorised by Headquarters.
At some point after his detention in COBALT, al-Jaza'iri was rendered to DETENTION SITE BLUE in Poland. CIA officials speaking off the record to Adam Goldman have placed him at the site at some point between March and June 2003, and CIA records cited by the SSCI report document a request by interrogators at BLUE to use "enhanced interrogation techniques" on al-Jaza'iri.
Little else is known about his treatment in Poland, or his whereabouts immediately after this detention. CIA officials have confirmed informally that he was held at the CIA secret prison at Guantánamo Bay between September 2003 and April 2004. If so, it is likely that he was rendered with the other 'High-Value Detainees' (HVDs) still held in Poland as the site was cleared and closed. These prisoners were moved onboard the CIA-owned Boeing 737 with registration number N313P, which flew an extended circuit visiting several secret prison locations: Afghanistan, Poland, Romania, Morocco and Guantánamo Bay. From Poland, some detainees (Khaled Sheikh Mohammed and Walid bin Attash) were dropped off in Romania, others (Abd al-Rahim al-Nashiri and Ramzi bin al-Shibh) were picked up from Morocco, and along with Abu Zubaydah and Mustafa al-Hawsawi were taken to a secret CIA detention site alongside the military prison at Guantánamo Bay. Click here for our analysis of the flight data and documentation associated with Abu Yasir al-Jaza'iri's rendition from Poland to Guantánamo Bay.
Al-Jaza'iri and the other HVDs were held at the CIA site in Guantánamo Bay for six months. However, following the US Supreme Court decision that it would hear the cases of a number of Guantánamo detainees, consolidated as Rasul v Bush, aimed at challenging the legality of their detention, the CIA feared that US courts would begin to assert a hold over the Agency's most-prized detainees, and that details of the CIA's rendition and secret detention program would begin to emerge. As a result, in March and April 2004 those HVDs that had been secretly held in the CIA facility at Guantánamo Bay, presumably including al-Jaza'iri, were rendered back out of the island and distributed among numerous black sites around the world. There are two flights in particular that appear to have been rendition flights out of Guantánamo Bay during this time, both made by the privately-owned Gulfstream IV jet with registration number N85VM, which had been contracted as part of the CIA's overall outsourcing of some elements of the rendition programme.
The fate and whereabouts of al-Jaza'iri after his possible detention at the CIA site in Guantánamo Bay is unclear. According to Marwan Jabour, he was held alongside al-Jaza'iri towards the end of February 2006. This was in the CIA-run DETENTION SITE ORANGE in Afghanistan, and al-Jaza'iri told Jabour that he had arrived at the prison in April 2004 along with six other prisoners, and that before then he had been detained in a prison where they played music continuously for four months, and tortured him so much that his arm had permanent damage. This may have been a reference to DETENTION SITE COBALT, which was closed in April 2004 with a transfer of numerous prisoners to ORANGE.
Al-Jaza'iri is recorded as being held in CA secret detention for around three and a half years (1260-1269 days), and would have been transferred out from CIA custody at some point between 14 August 2006 and 6 September 2006. Marwan Jabour last spoke with al-Jaza'iri in July 2006, and his fate and whereabouts after this date are unknown.
Sources
Associated Press, "Secret jails: Terror suspect's odyssey through CIA's black sites," 2010
Human Rights Watch, Ghost Prisoner, February 2007
SSCI, Committee Study of the Central Intelligence Agency's Detention and Interrogation Program, 9 December 2014