Saleh Qaru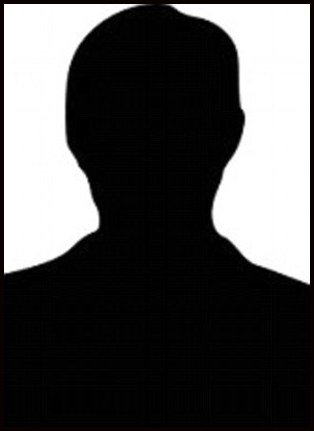 Nationality: Yemeni
Date of birth: unknown
Place of birth: unknown
Aliases: Marwan al-Adeni, Muhsin, Mr. Darwish
Capture: Jakarta, Indonesia, August 2003

SSCI prisoner number: 75
Entered CIA custody: 9 September 2003
Period of CIA custody: 600-606 days
Left CIA custody: 1 May 2005 - 7 May 2005
Detained: Indonesia; Jordan; Afghanistan (COBALT/GRAY and ORANGE); Yemen
Current status: released, 27-28 March 2006
Salah Nasir Salim Ali Qaru is a Yemeni national who was captured in Indonesia in August 2003 and held in an intelligence services building, where he was chained to the wall for three days. He was then transferred to a deportation centre and held there for three weeks before being flown to Jordan. In Jordan, he was detained by the GID for around 10 days and was, according to testimony provided to Amnesty International, "tortured horribly". In particular, Qaru described "being suspended from the ceiling and having the soles of his feet beaten so badly that when they took him down from the hooks he had to crawl back to his cell. He was stripped and beaten by a ring of masked soldiers with sticks. 'When one got tired of hitting me, they would replace him. They tried to force me to walk like an animal, on my hands and feet, and I refused, so they stretched me out on the floor and walked on me and put their shoes in my mouth.' Another time, he said, a guard noticed he had a bad foot, and forced him to stand on it throughout the night while they interrogated him: sometimes during interrogation they held plates of food near his face while they ate, although he was not fed; sometimes they put cigarettes out on his arm."
After about 10 days, Qaru says that he was hooded and shackled, foam was stuffed into his ears, and he was taken to a plane. There he was laid on his back with his arms chained to the floor. The flight lasted 3-4 hours.Flgiht data analysis has identified the rendition circuit that transferred Qaru from Jordan to Afghanistan, arriving early on 9 September 2003. Click here for our analysis of flight data and associated documentation relating to Qaru's rendition from Jordan to Afghanistan.
Qaru's next place of detention was likely to have been the CIA-run DETENTION SITE COBALT in Afghanistan, where he was held for about 7 months. He told Amnesty that he was held in isolation in a small cell (1.5m x 2m), in a windowless, underground facility. He was then transferred in April 2004 to DETENTION SITE ORANGE, where he was held for a further 13 months. CIA records
cited by the SSCI report
document the fact that Qaru was "wrongfully detained" by the CIA, given that the intelligence on him was considered "speculative". Overall, he was held in CIA secret detention for over 19 months (600-606 days). According to the testimony provided to Amnesty International, he was transferred out of CIA custody on 5 May 2005, and flown to Yemen alongside two other Yemenis,
Mohammed Bashmilah
and
Mohammed al-Asad
. There is no independent verification of the date of this flight, although his recorded duration in CIA custody means it would have been at some point between 1 May2005 and 7 May 2005. Qaru was held in Yemeni custody, and then finally released on 27-28 March 2006.
Sources
Amnesty International, U.S.A/Yemen: Secret Detention in CIA "Black Sites", 8 November 2005
Amnesty International, U.S.A, Below the Radar: Secret flights to torture and 'disappearance', 5 April 2006
SSCI, Committee Study of the Central Intelligence Agency's Detention and Interrogation Program, 9 December 2014