Saleh Di'iki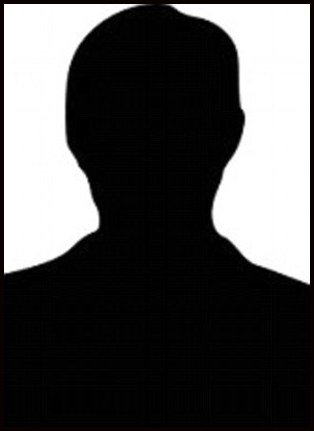 Nationality: Libyan
Date of birth: unknown
Place of birth: unknown
Aliases: Saleh Hadiyah Abu Abdullah Di'iki, Abu Abdallah al-Zulaytini
Capture: Mauritania, 12 October 2003

SSCI prisoner number: 94
Entered CIA custody: 22 January 2004
Period of CIA custody: 213 days
Left CIA custody: 22 August 2004
Detained: Mauritania; Morocco; Afghanistan (COBALT/GRAY and ORANGE); Libya
Current status: released, as of 16 February 2011
Timeline of Key Events
12 October 2003
Capture, Mauritania
November 2003
Rendition, Mauritania-Morocco
November 2003 - 16-22 January 2004
Detention, Morocco
22 January 2004
Rendition, Morocco-Afghanistan
22 January 2004 - 24 April 2004
Detention, COBALT, Afghanistan
24 April 2004
Transfer, COBALT, Afghanistan – ORANGE, Afghanistan
24 April 2004 - 22 August 2004
Detention, ORANGE, Afghanistan
22 August 2004
Rendition, Afghanistan-Libya
22 August 2004 - 16 February 2011
Detention, various prisons, Libya
16 February 2011
Release
18 June 2011
Re-arrest
18 June 2011 - late Summer 2011
Detention, Libya
Late Summer 2011
Release
Saleh Di'iki's account of his time in CIA custody is drawn largely from the Human Rights Watch investigation, Delivered into Enemy Hands: US-Led Abuse and Rendition of Opponents to Gaddafi's Libya. We are grateful to Human Rights Watch for granting permission for us to use this information here.
Saleh Hadiyah Abu Abdullah Di'ki was born in Libya in 1973. He left Libya in 1990 because of the harassment that he and other committed Muslims around him faced at the hands of Gaddafi's regime. As with a number of the other Libyan rendition victims, on leaving Libya in 1990 Di'ki travelled around the Middle East, and then joined the Libyan Islamic Fighting Group (LFIG) with a view to overthrowing Gaddafi's regime. He spent time in Afghanistan, and ended up in Mauritania in 1992, where he lived until June 1998. He then travelled to Syria, before returning to the border region of Afghanistan-Pakistan in 2000. Following the 9/11 attacks he travelled to Iran, via Afghanistan, before heading on to Malaysia, and then returning to Mauritania.
Di'ki was captured on 12 October 2003 by Mauritanian intelligence agents. He was held and interrogated for 2-3 weeks at the headquarters of the Mauritaian military intelligence agency, where he was told that he was being detained on behalf of the CIA. After two weeks a new group of interrogators arrived who Di'ki believes were Israeli; they accused him of plotting to blow up the Israeli embassy in Mauritania. He was held for another two weeks, and was questioned further by an American.
At some point in early November 2003, Di'iki was rendered to Morocco on a small Fokker aircraft. He recalled being detained in a prison cell where lots of names had been written on the walls, along with messages, from individuals who were to be transferred to Guantánamo Bay. Di'ki told Human Rights Watch that one of the messages was from Ramzi bin al-Shibh, who had written:
'For the one who is going to read this, I am Ramzi bin al-Shibh and for anyone who can read these lines, I ask him to please inform my family in Yemen that I believe that on this date ___ I will be transferred to Guantánamo tomorrow.'
Di'iki could not remember the date, but given what is known about al-Shibh it was likely to have been just several weeks previously, in September 2003. Di'ki was detained in Morocco for 1-2 months, and was interrogated repeatedly by an American woman. He was also able to communicate with another prisoner that he referred to as Abu Omar al-Maghrebi, who told Di'ki that he had been transferred to Morocco from Guantánamo.
Analysis by The Rendition Project and the Bureau of Investigative Journalism has established that Di'iki was rendered from Morocco to CIA custody in Afghanistan on 22 January 2004, and detained at the CIA-run DETENTION SITE COBALT. Di'iki says that his transfer was, alongside at least one other prisoner. He was prepared for this transfer in line with normal CIA rendition operation procedures, this time by a team of American personnel who used sign language and wore face masks. He recalls:
'I was totally naked … They did horrible things to be me that I can't talk about. They didn't rape me but they did terribly humiliating things'.
He recalled having a diaper put on him, patches over his eyes, ear plugs inserted and a hood placed over his head. He also described having adhesive tape wound round his head, and said that the same procedures were used every time he was moved to a new detention site. Di'ki was thrown onto an aircraft, laid on one side, and bound with a rope for the flight to Afghanistan.
Analysis of flight data has identified the aircraft used to render Di'iki to Afghanistan: the Boeing 737 with registration N313P. The other prisoner on board the flight was Binyam Mohamed, who had also been detained in Morocco. Click here for our analysis of the flight data and documentation associated with Saleh Di'iki's rendition from Morocco to Afghanistan.
On arrival at DETENTION SITE COBALT, Di'ki was held in a cell which he described as being 2x2 metres, and was one of 15-20 within a large aircraft hangar. It was his surroundings and hearing Pashto spoken that led him to conclude he was in Afghanistan. Floorplans of the prison have been provided by two detainees,
Khaled al-Maqtari
and
Mohamed Bashmilah
, which depict twenty cells in one large space, in two rows of ten, and then a separate set of interrogation rooms.
Di'iki was held in COBALT for about four months. For the first month, he was held handcuffed and shackled, with one arm attached by a steel ring to the wall of the cell. He was subjected to Western music played continuously at high volume, and was held in darkness throughout. His cell was rat-infested, with the rats 'going all over my head and body'.
He was kept naked and repeatedly interrogated, with the interrogations carried out by Americans with interpreters. After some time, he was allowed outside for about 15 minutes a week, during which time he could hear children playing nearby and speaking Pashto (indicating the location as Afghanistan). Di'iki went on hunger strike at one point, mainly in protest at being held naked, and he described the psychological torture he suffered in his interview with Human Rights Watch:
They were taking good care to harm me with psychological abuses. The concentration was on humiliating me. It was not really physical abuse…. What they did to me was so humiliating I am not sure I can explain it properly—especially forcing me to be naked.
Di'iki was able to speak to some of the other prisoners when the music was not too loud, including al-Shoroeiya, al-Maghrebi and al-Sharif.
In April 2004, likely to have been either 24 or 25 April, he was transferred alongside several other detainees to a second CIA black site, where he would continue to be held in secret detention for four months before being rendered to Libya. At this second detention facility, Di'ki thinks that his captors were trying to make him think that he was no longer in Afghanistan, for example, by providing non-Afghan food. The cell was larger (2 x 2 metres) and the building seemed much more modern than the first site. Human Rights Watch provided a detailed account of his detention, based on their interview with him:
Account of Di'ki's detention at the second black site (source: Human Rights Watch)
His cell in the second facility was gray, including painted concrete floors that had a lacquer finish. His cell had two doors, one in front of the other. His feet were shackled the entire three to four months he was there, but not to the wall, so he was able to walk around. Occasionally, his hands were cuffed as well. There was a camera in his cell in this second location. In the middle of the room there was a hole connected to a sewage line so his whole cell smelled every time a toilet flushed. There was loud music playing constantly, but it seemed to be mostly outside his cell, not inside. They also played other sounds, like the sound of water dripping or the sound of an electric shock. They would use the loud electric shock sound sometimes to wake the detainees up..
Again, he was kept naked for several weeks, with only a very uncomfortable, prickly blanket for cover. He again went on hunger strike to demand clothing. He was interrogated less frequently here but he found his time at this facility to be even more harmful psychologically. It was much more difficult to communicate with other detainees, so he felt very isolated. He also described finding the uncertainty about his fate incredibly hard to deal with.
On 22 August 2004, after four months in this secret prison, and after seven months (213 days) in CIA secret detention, Di'ki was again prepared for rendition according to standard CIA rendition procedures. He was then taken to a shipping container alongside Mohammed al-Shoroeiya and Majid al-Maghrebi. Flight data and associated documentation demonstrate that the three detainees were rendered from Afghanistan to Libya onboard the CIA-contracted Gulfstream IV with tail number N63MU, which was operated by International Group LLC and had logistical services provided by Universal Weather and Aviation. Click here for our analysis of flight data and associated documentation concerning Di'iki's rendition from Afghanistan to Libya. It was only when he arrived in Libya that he realised that was where he was being taken, and this filled him with terror:
When I realized I was being sent back to Libya, I thought they would hang me by my tongue. There was a guy from the east that died that way and I was sure, because of what I had been writing and saying about the regime, I would die that way too.
On arrival in Libya, Di'iki was held in various different prisons, including Tajoura, Ain Zara and Abu Salim. After four years, at a summary trial, he was sentenced to life in prison. He was released on 16 February 2011 as the uprisings against Gaddafi began, but was then rearrested on 18 June 2011. During this period, he was subjected to terrible beatings, forced nakedness and detention in a tiny cell, and was held until the regime was finally toppled later that summer.
Further Reading
Human Rights Watch, September 2012, Delivered into Enemy Hands: US-Led Abuse and Rendition of Opponents to Gaddafi's Libya