Mustafa al-Mehdi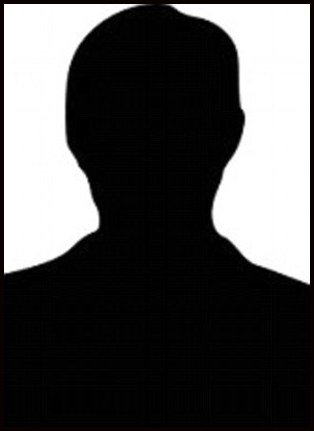 Nationality: Libyan
Date of birth: 1965
Place of birth: Tripoli
Aliases: Ayyub al-Libi, Al Mahdi Mostafa al-Mahdi Gouda, Mahdi Jawda, Abd al-Wahed, Abu Ayoub, Ayoub al-Libi
Capture: Peshawar, Pakistan, 23 February 2004

SSCI prisoner number: 107
Entered CIA custody: 16 June 2004
Period of CIA custody: 309 days
Left CIA custody: 21 April 2005
Detained: Pakistan, Afghanistan, Libya
Current status: released, 16 February 2011
The analysis of this case is drawn largely from the Human Rights Watch investigation, Delivered into Enemy Hands: US-Led Abuse and Rendition of Opponents to Gaddafi's Libya. We are grateful to Human Rights Watch for granting permission for us to use this information here.
Mustafa al-Mehdi is a Libyan national, born in Tripoli in 1965. He left Libya in 1989 in the face of the religious persecution that devout Muslims faced at the time. He went first to Saudi Arabia, and then onto Afghanistan. Once there, he joined the Libyan Islamic Fighting Group (LFIG). He stayed in the Pakistan-Afghanistan area, got married in 1993 and settled in Pakistan.
Mehdi was captured on 23 February 2004, in Peshawar, Pakistan. He was initially detained by the Pakistani Inter-Services Intelligence (ISI), and held at the Army Stadium for about 40 days while he was interrogated by ISI and US officers. While in Peshawar he was subjected to constant strong lighting, held incommunicado, and his captors threatened to bring his wife and rape her. He also heard the screams of other prisoners.
On or around 3 April 2004, Mehdi was taken to Islamabad, where he was held for a further two and a half months. There were 8-10 other prisoners at the site. He states that the same interrogators questioned him in Islamabad, now unhooded, and they appeared again when he was held in Afghanistan. In Islamabad he describes being repeatedly assaulted by the Pakistani guards, who beat him with broomsticks, and forcibly removed his clothes. He reported this to the American interrogators, who accused him of lying and threatened him with worse places. The gist of the interrogations was that he had been living in Waziristan and knew people in the Federally Administered Tribal areas, but he had been living in Peshawar, and was only on his way to Waziristan when he was detained.
Mehdi was rendered to CIA custody in Afghanistan on 16 June 2004, alongside Marwan Jabour and Abd al-Bari al-Filistini, and possibly Qattal al-Uzbeki and held at the CIA-run DETENTION SITE ORANGE. On arrival at his cell his clothes were forcibly removed and he was shackled and then chained to the cell wall by one arm, such that he could only sit or lie down, but not stand. He remained in this position, naked, for two months. After two months, he was given trousers and, later, a shirt. After the fifth month they stopped shackling him to the wall and he could move about his cell, which was just 2x2 metres. The lights were on all the time, and cameras and microphones were also on the whole time. There was no mattress, just a thin blanket, the floor was painted concrete, and there was a small bucket with a chemical for the toilet, and a rubber spoon for eating. Loud music was played constantly. Guards were a mixture of Americans and Afghans, and dressed in black. There was only air conditioned air, and combined with the vapours from the chemical toilet, he describes having breathing difficulties. It was often extremely cold.
Interrogations occurred daily, sometimes twice, and often while Mehdi was naked in front of his female interrogators. They would scream and yell at him, throw chairs and push tables. He believes he was held in this facility for 10 months, although it was difficult to keep track of time while in custody.
On 21 April 2005, after 309 days in CIA secret detention, he was told he would be taken to Libya. He begged not to be sent back, believing his life was in danger if returned to Colonel Gaddafi's regime. His pleas were ignored. He was subjected to the usual CIA preparations for transfer, including stripping naked, photographing of him, and dressing him in a diaper, placing ear defenders over his ears and blindfolding and hooding him. Before boarding the aircraft one blindfold was swapped for another and he could see he was in a large hangar with military equipment. He was handcuffed to the seat and strapped down. He later learned that Khalid al-Sharif was also on board.
On arrival in Libya Mehdi was held in various detention sites, including 14 months in Tajoura where he was held in solitary confinement for a number of months, and subjected to long interrogations. When he was held at the Nasser bureau, for four and a half months, he was held in solitary confinement in a cell measuring about 2 x 0.5 metres with no light. He was eventually moved again to the political wing of the Ain Zara prison, held for two months, and then finally to the military section of the Salim prison, alongside Abdel Hakim Belhadj, Sami al-Saadi and other senior LFIG members. In 2006 he was charged and prosecuted for membership of the LFIG, but states that he confessed under duress, because the solitary confinement had become unbearable. Mehdi was finally released on 16 February 2011, as the uprisings against Gaddafi began.
Sources
Amnesty International, "Off the Record: U.S. Responsibility for Enforced Disappearances in the 'War on Terror'," 7 June 2007
Human Rights Watch, Delivered Into Enemy Hands: U.S.-Led Abuse and Rendition of Opponents to Gaddafi's Libya, September 2012
SSCI, Committee Study of the Central Intelligence Agency's Detention and Interrogation Program, 9 December 2014